Our Sports Bra/ Crop are the perfect legging for shaping legs (and that booty!)
"How much fun is it to fight out of a sports bra or crop after a sweaty session? Any hands? No?
Well thats why I designed our 'Support and Compress' sorts bra- okay lets get into the details of this piece." - Rhi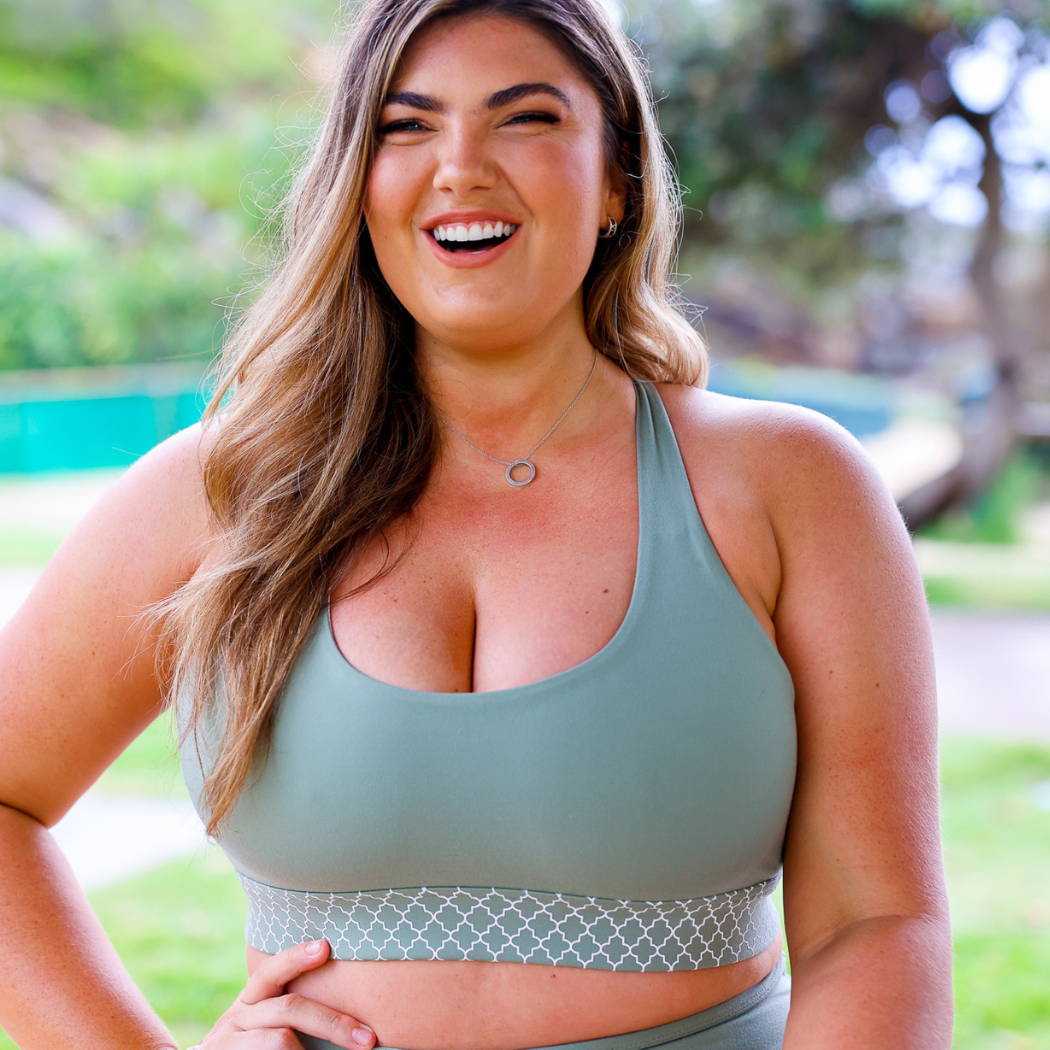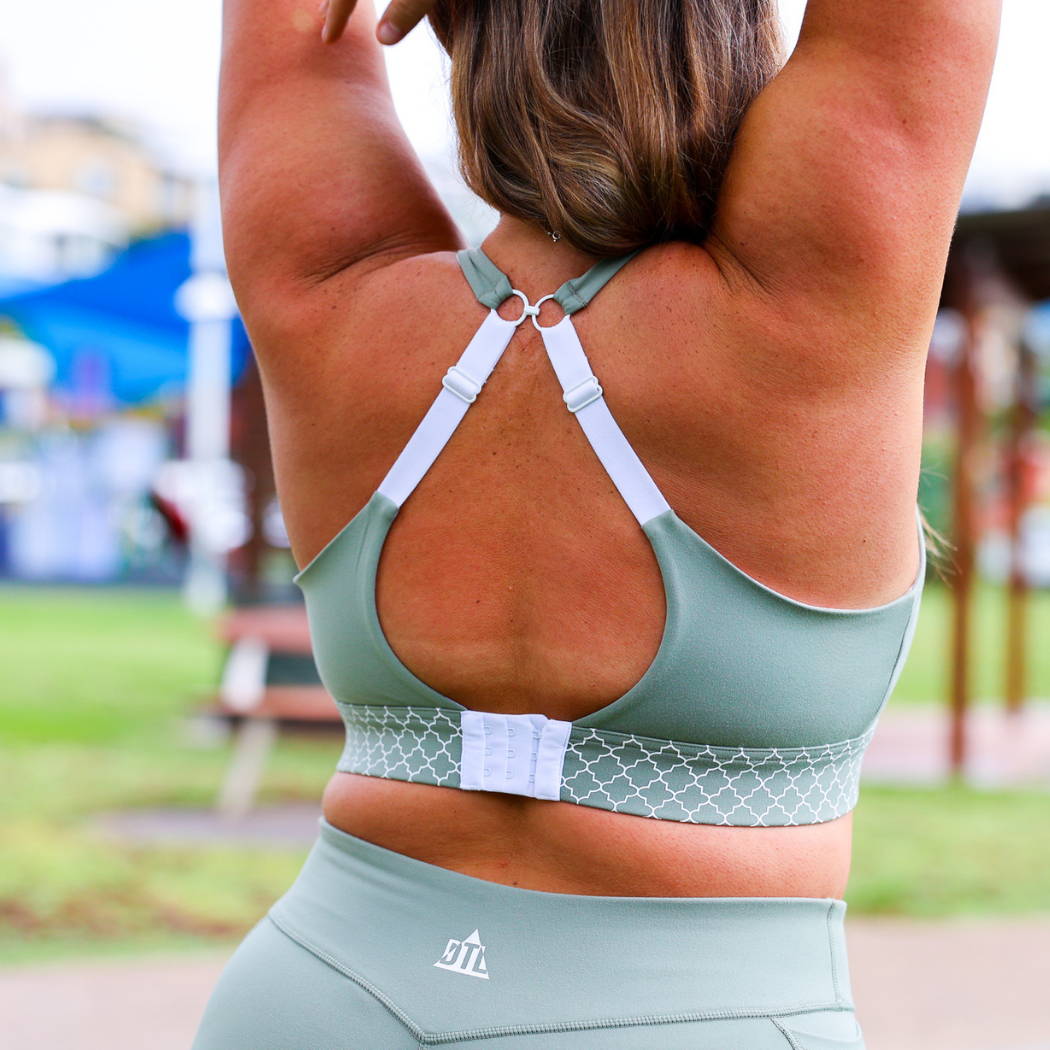 Our Sports Bra is the perfect bra for any type of exercise, or even your daily regime.
We have crafted this bra to cover and support you, all whilst sitting comfortably. No more back bulge or shoulder dents from shoelace straps.
The 'Compact and Compress' Sports Bra is the go-to bra for comfort, style, and leisure! Completely adjustable for a custom fit with super-soft, sweat resistant mesh fabric inside to keep your bust dry and stable.
This bra is the perfect addition to your athletic apparel collection!
Made in our 'Fit & Sculpt' fabric, full of structure and thickness and additionally a soft mesh lining.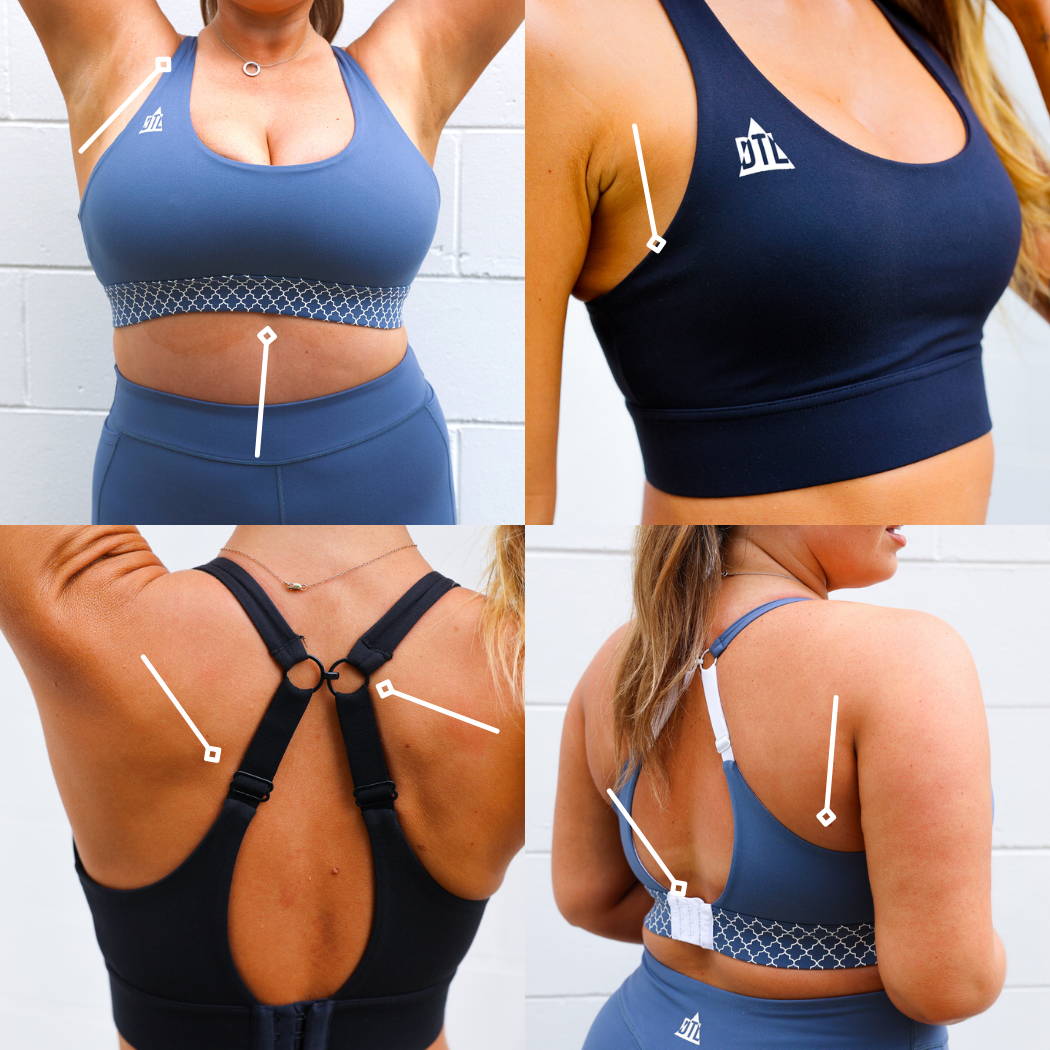 Moisture wicking fabric keeps you dry, cool and comfortable
High support
Maximum coverage
Wide and adjustable shoulder straps for ultimate comfort and support
Superior bra clasp design for customisation
Support and structured design technology lifts and supports your bust
Super soft drying liner to keep you dry and comfortable
Easy care and cleaning