DTL's mission is to support women of all shapes and sizes by producing amazing quality activewear that's suitable for any type of workout.
With designs that support the girls and contour the booty, our aim is to make you feel supported and confident in any activity! At DTL we're also reimagining sizing and ridding the labelling of women as 'large'. We have created a whole new size guide that allows women of all shapes and sizes to feel empowered, beautiful, feminine and confident.
Our Size Range
XS, S, M, Curve, XCurve, 2XCurve, 3XCurve, 4XCurve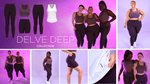 2023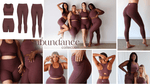 2023
Duke The Label wishes to acknowledge the Traditional Custodians of the land on which we work and gather. We pay respect to Elders - past, present and emerging - and recognise their ongoing connection to this beautiful country, with knowledge and stories that have been handed down since time immemorial.