Maturing into a woman from 20 years old whilst running and growing a business in an industry where sizing isn't what it adds up to be.
At 20 years old I decided to start Duke The Label. I was a size 6/8 and all I wanted to do was change the way we saw sizing in this growing industry. I saw how the fashion industry was leaving out women of curve sizes, women who deserved to wear beautiful pieces. To feel elegant, feminine empowered. However, I must admit my wants for this company were at the time very surface level.
Now, I'm 24 and a size 12.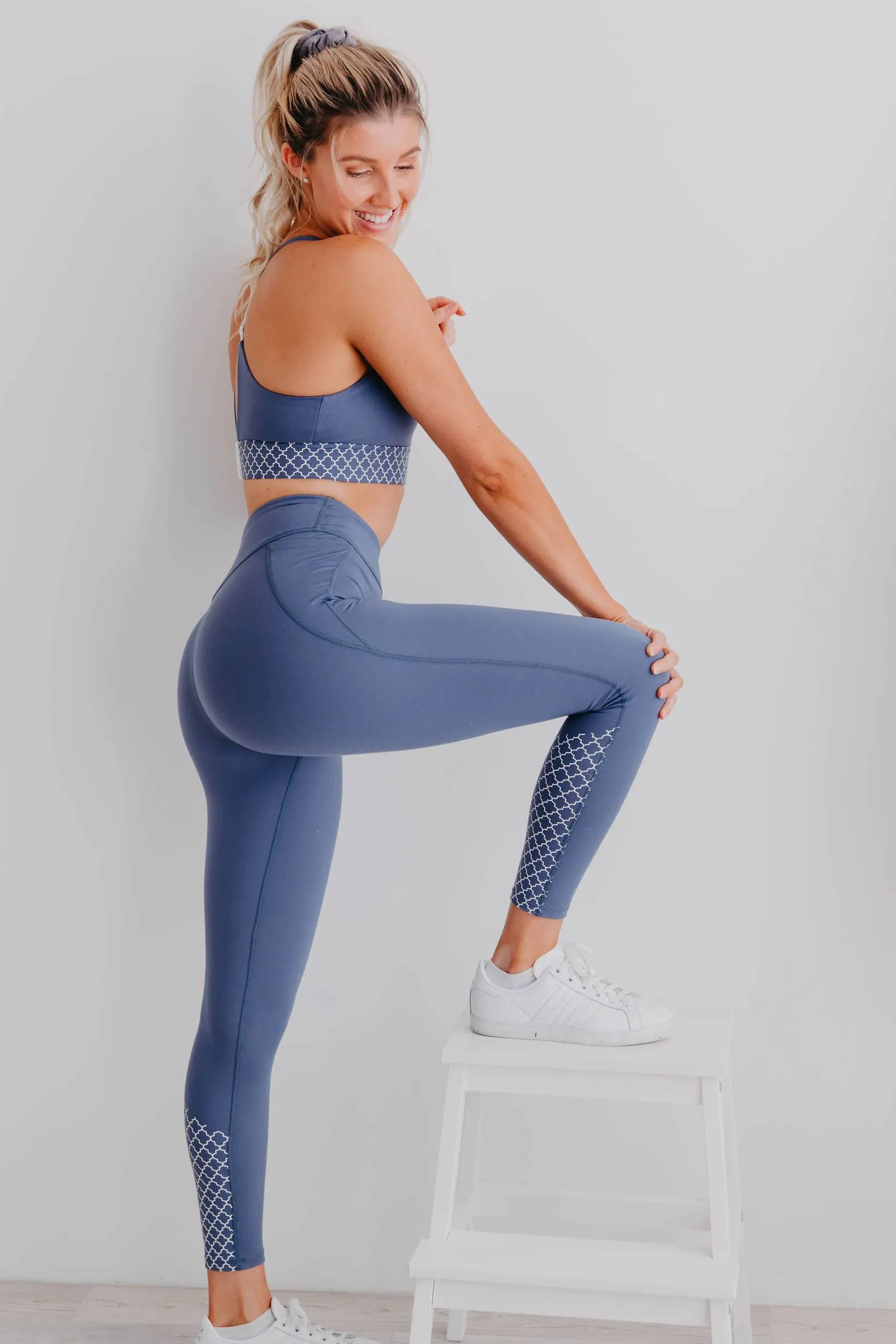 I want so much more, to do so much more. I really never realised how much of an impact the fashion industry and social media really has on us women until about 12 months ago. For context, I had always been a size 8 and super fit. Barely drank and had a cheat meal once a week. Now I drink whenever I bloody like, eat whatever I want, and still train harder than ever. But now I am no longer that 20 year old skinny size 8 that buys from those fast fashion barely-there clothes.
To be honest I'm grateful that I am now a woman. I'm a proud size 12 woman, and sure it's still hard to watch these tiny 'goal' bodies around from time to time, but then I remember I am a grown-ass woman. I earnt my stretch marks, I've earnt the dark spots under my armpits. Dang it I am just an Aussie gal doing her part trying to do better for those going through the exact same thing I have done.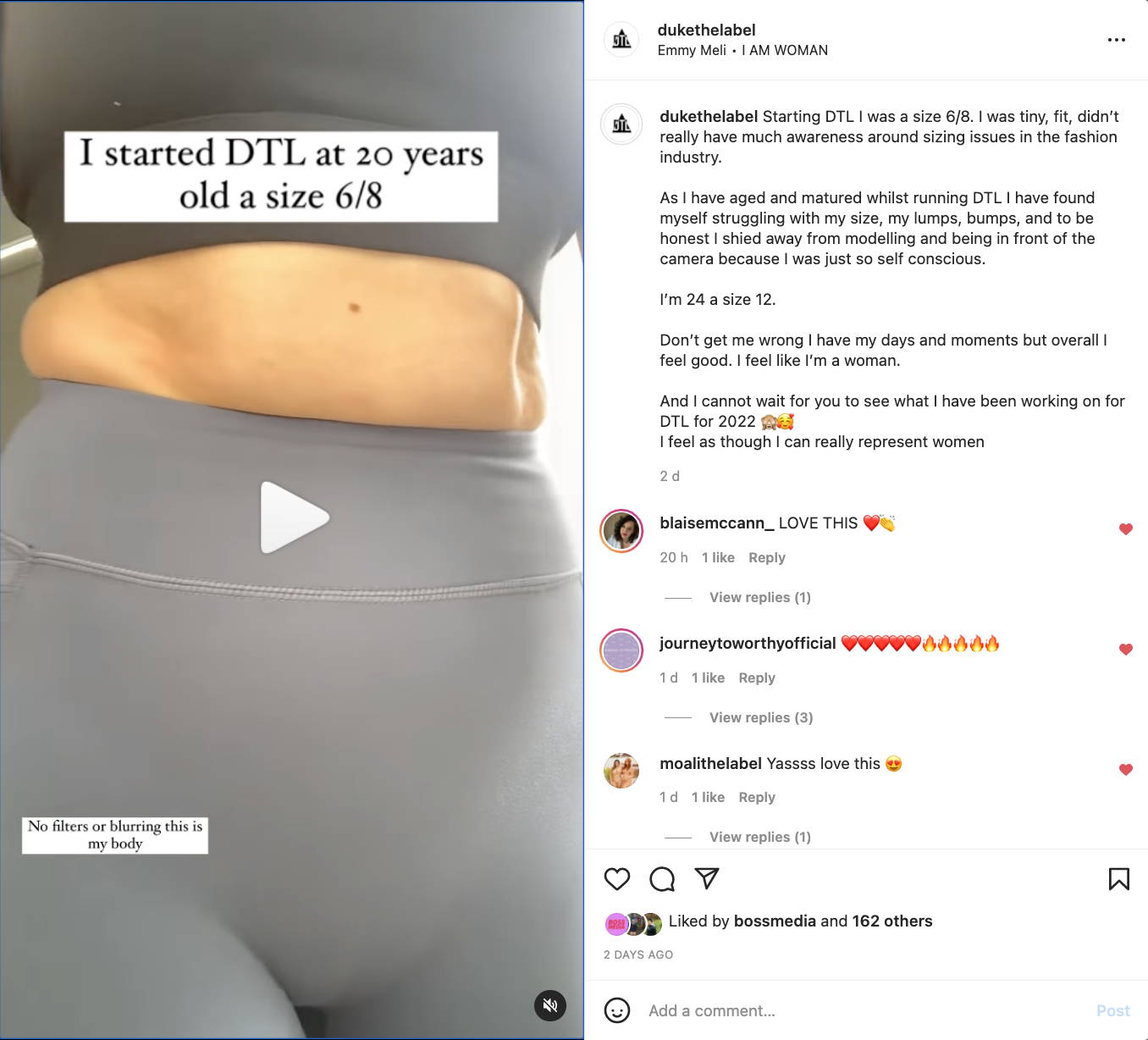 Instagram Reel @DukeTheLabel of me showing and embrassing my adult self wearing Duke The Label Leggings
So for 2022 I am excited, you'll see so much more content of real women here on our page. Not saying that women of sizes less than a 10 are not real women or anything of that matter. It's that we are becoming more inclusive. The women featured across our page as a part of our community are our customers and not paid models.
I also would love to hear about what you want to see. Do you want to see more content around normalising our bodies in every different shape, size, we come in? I really want to start hearing more from our community on what helps them and what they find valuable when it comes to our content.
Please reach out 🥰
Written by Rhiannon Duke 🌻